XTREME ACRO ATHLETES LIVE ON AMERICA'S GOT TALENT!
We were "Xtremely" excited to have three of our athletes perform on America's Got Talent with Acro Army and Little Mix! It was also quite an honor to have the cast of Acro Army practice at our gym before heading to Radio City Music Hall! Way to go Cameron Jones, Sophia Handel and Sara Mercer! Check out the clip by clicking the link below!
http://www.youtube.com/watch?v=bxFpyD5bUbY
---
Our Fall Class Schedule is Now Available!
Please look under the "Forms" section of our website for our 2015-2016 Class Schedule and Registration Form. To sign up for a class, please turn in a completed registration form via fax (301-251-2116), email (xtremegym@verizon.net) or mail to 14702 Southlawn Ln, Rockville, MD 20850.
---
CHECK OUT XTREME ACRO IN THE MEDIA!
https://www.youtube.com/watch?x-yt-ts=1421914688&x-yt-cl=84503534&v=pMQp-Dr5-Ws#action=share
http://www.mymcmedia.org/elite-acro-gymnastics-trio-trains-for-a-spot-on-world-stage-photos/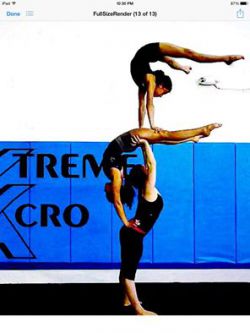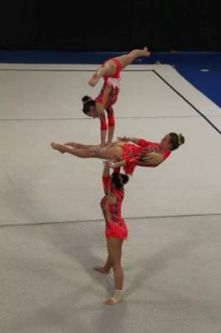 ---
We are now hiring class instructors and tumbling instructors. Please call 301-251-5525 to schedule an interview.
---
EXCITING NEWS!
We have expanded our facility and now have over 11,000 sq ft of floor space including a new gymnastics spring floor! Our balcony parent viewing area has also doubled in size. Come check it out!
Now Conveniently Located at:
14702 Southlawn Lane
Rockville, MD 20850
Phone: 301-251-5525
Fax: 301-251-2116
Contact us at: xtremegym@verizon.net
---