2015 Acrobatic Gymnastics Tryouts!
Wednesday, September 2nd, 4:30-7:15
Tryout are free, and all ages and abilities are welcome! Everyone makes a team! No committment is requred to tryout.
Please see our Tryout Flyer under the "Forms" section of our website for more information, or call us at 301-251-5525.
---
Our Fall Class Schedule is Now Available!
Please look under the "Forms" section of our website for our 2015-2016 Class Schedule and Registration Form. To sign up for a class, please turn in a completed registration form via fax (301-251-2116), email (xtremegym@verizon.net) or mail to 14702 Southlawn Ln, Rockville, MD 20850.
---
Acrobatic Gymnastics Summer Practices!
July 8th - August 31st
Mondays, Wednesdays and Thursdays
4pm-7pm
Come stop by a summer practice to try out our amazing acrobatic program! There is no commitment needed to see if our team is a good fit for your child. All ages and abilities are welcome. The cost is $35 a practice, $95 for 1 week, or $275 for the entire summer! Please call or email us if you have any questions.
301-251-5525
---
CHECK OUT XTREME ACRO IN THE MEDIA!
https://www.youtube.com/watch?x-yt-ts=1421914688&x-yt-cl=84503534&v=pMQp-Dr5-Ws#action=share
http://www.mymcmedia.org/elite-acro-gymnastics-trio-trains-for-a-spot-on-world-stage-photos/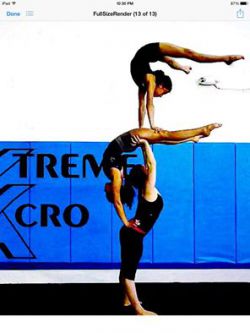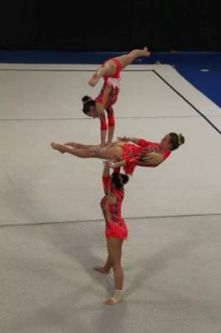 ---
We are now hiring class instructors and tumbling instructors. Please call 301-251-5525 to schedule an interview.
---
EXCITING NEWS!
We have expanded our facility and now have over 11,000 sq ft of floor space including a new gymnastics spring floor! Our balcony parent viewing area has also doubled in size. Come check it out!
Now Conveniently Located at:
14702 Southlawn Lane
Rockville, MD 20850
Phone: 301-251-5525
Fax: 301-251-2116
Contact us at: xtremegym@verizon.net
---